Meet the model cast for the Land of Good Dreams
Photography by Passionate Portraits
I have read countless novels where the people on the cover did not match the description of the characters in the book. This contrast made it a struggle to visualize them while reading, and it quickly became a pet peeve of mine as a reader.
It took over three months to find the right models to be on the book cover. Did the models look the part? I was firm on this when it came to this book. The cover must be true to the story.
The models did a great job dressing for their part, having stayed true to their characters. Hair and makeup was done professionally and the photo shoot was a success.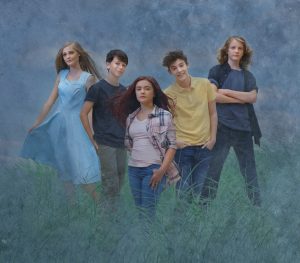 Makeup:
Marquita Chambers
Artistry by Marquita Beauty Services
www.artistrybymarquita.com
Hair:
Mona Lisa
Mona Lisa Styles
www.instagram.com/monalisastyles
Model: Ava Dusci
Anastasia is a delicate girl who loves to dance. She is excited to have friends she can play with.
Model: Brycin Holland
Clyde is shy at first but a true and caring friend to the others.
Model: Kalynne Dunnick
Samantha is a tomboy who keeps to herself. She has a shattered heart that seems unmendable.
---
Model: David Silvius
Josh lives every minute to the fullest. He is also like a protective big brother over Matthew.
---
Model: Logan Plassman
Matthew is different from the others. He tends to explore a lot, and he is close to Josh. The two are outgoing boys.
---